Una época muy especial para expresar los sentimientos y decirles a todos los amigos y seres queridos todo el amor que se siente, es la navidad. Una costumbre que recomendamos seguir en estos casos es desear lo mejor con frases de navidad en inglés.
A muchas personas desde pequeños les enseñan a utilizar el "Merry Christimas" en clases de inglés para desear Feliz Navidad y aunque se trata de una forma básica o sencilla, no está de más enriquecer el vocabulario y aprender nuevas frases y oraciones para expresar los buenos deseos.
Frases más llamativas para desear una Feliz Navidad en inglés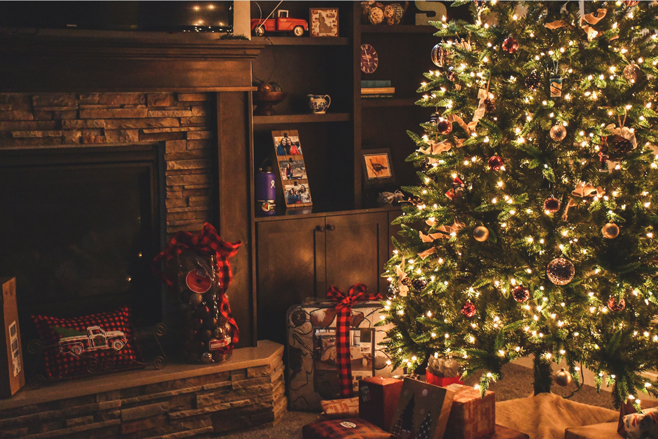 Este artículo es ideal para esas personas que buscan una manera original y nueva de desear lo mejor con frases de navidad en inglés, por ello brindamos un compilado de oraciones que se pueden usar en estas fechas especiales:
With all my love: Merry Christmas.
Without you, the class would not be the same. Merry Christmas.
I hope you like the gift I chose. I wish you a Merry Christmas.
Merry Christmas, grandpas. With all my heart.
I wish you the best, daddy and mommy. Merry Christmas.
I wish you the best for Christmas. Hugs and kisses for all.
May Christmas make all your wishes come true. With love…
May Christmas bring you much peace and love.
May Christmas fill you with love and happiness.
Best wishes of peace and love for Christmas. Love you.
I wish you find all the love and peace you deserve. Merry Christmas.
May Christmas continue to bring us together and fill us with peace and love.
My most sincere wishes for you and your family. Merry Christmas with all my love.
May Christmas bring us the best days full of love, peace and happiness.
May Christmas fill your days with joy and happiness. With all my wishes…
Joy, peace, love and many gifts… I wish you all from my heart.
May Christmas fill your days with happiness and prosperity.
Days of love and peace are yet to come. I wish you Merry Christmas.
May your family stay together, and you can spend some great days full of love.
Your love is the greatest gift. Merry Christmas and best wishes.
My dear friend, merry merry Christmas.
I wish that all your dreams come true.
This Christmas is YOUR and MY Christmas. Let's have fun.
Having fun with you is my only Christmas wish.
Christmas is magic, you are magic.
My best Christmas gift is your smile.
This Christmas, you are my shining star.
Not only Christmas is a moment, but also a feeling.
You are Christmas to me.
With all my love, I wish that the magic of Christmas enlighten you and help you achieve all your dreams!
Perhaps the best Christmas ornament is a great smile, here's mine.
Happy, happy Christmas, that makes the dreams we remember from our childhood.
I wanted to send something extra special for Christmas, but I had a problem … How do you wrap a hug and a big kiss? Happy Christmas!
Friends are like stars, though you can not see them, you know you are always there. Happy.
Christmas is not necessary to live, but you increase its value a thousand times.
Love, Peace and much happiness are our wishes for Christmas and New Year.
May this Christmas occasion of congratulations and have a wonderful holiday with whom we share, all year long, beautiful moments.
Merry Christmas! … and the joy of the holidays is repeated every day of the New Year.
The magic of Christmas is the magic of people … like you that you have a year fly by …
The best gift I can make this Christmas and I have it … you are!
Sometimes someone comes into your life and you know immediately who was born to be there. So I miss you so much this Christmas …
Christmas is not necessary to live, but you increase its value a thousand times.
A handful of nougat enough for Christmas, but a handful of your friendship (or love) me food for life.
May the peace and joy of Christmas live in your heart in new year.
Merry Christmas! With many good wishes for Christmas and the coming year.
The family is the most beautiful present for Christmas.
I hope your wishes make true this Christmas.
May success be with you and in everything you do. Merry Christmas and a Happy New Year too.
Merry Christmas! I hope Santa gives you what you want
May the Child Jesus illuminate your home and give you happiness and blessing in the New Year.
Recuerda que el equipo de Imac inglés total te desea una grandiosa navidad y un prospero año nuevo.